WELCOME TO OUR FLOWER TALE
ONCE UPON A TIME, SEVERAL LEADING ISRAELI FLOWER GROWERS AND BREEDERS SOUGHT OUR HELP IN DEVELOPING NEW VARIETIES FOR COMMERCIALIZATION, which EVENTUALLY LED THEM TO ACHIEVE THE HIGHEST STANDARDS IN THE INDUSTRY.
FOR OVER TWO GENERATIONS WE'VE BEEN TESTING, INVENTING, TREATING, AND DEVELOPING A COMPLETE LINE OF POST-HARVEST SOLUTIONS AND TREATMENTS FOR THE ENTIRE FLOWER CHAIN.
AS THE WORLD CUT FLOWER INDUSTRY FLOURISHES, WE'RE HERE, HELPING FLOWERS ADAPT TO DIVERSE GEOGRAPHIES WITH PARTICULAR NEEDS AND CONSTRAINTS.
WE MAKE IT POSSIBLE FOR MANY TYPES AND VARIETIES TO BECOME COMMERCIALLY VIABLE EVEN WHEN PRODUCED UNDER EXTREME CONDITIONS.
40 YEARS OF GADOT FLOWER CARE
It all started in 1974 with a product named T.O.G™ (the initials of its active ingredients at the time) being tested on, of all things, potatoes!
Within a few years of methodic research and trials starting with carnations, T.O.G™ was registered and in commercial use. Based on this success, a complete line of T.O.G™ solutions for different flowers and treatments came to be.
Some members of the original professional team have remained on board, enriching its knowhow all the time.
To this day, over 90% of Israeli flower growers use our products.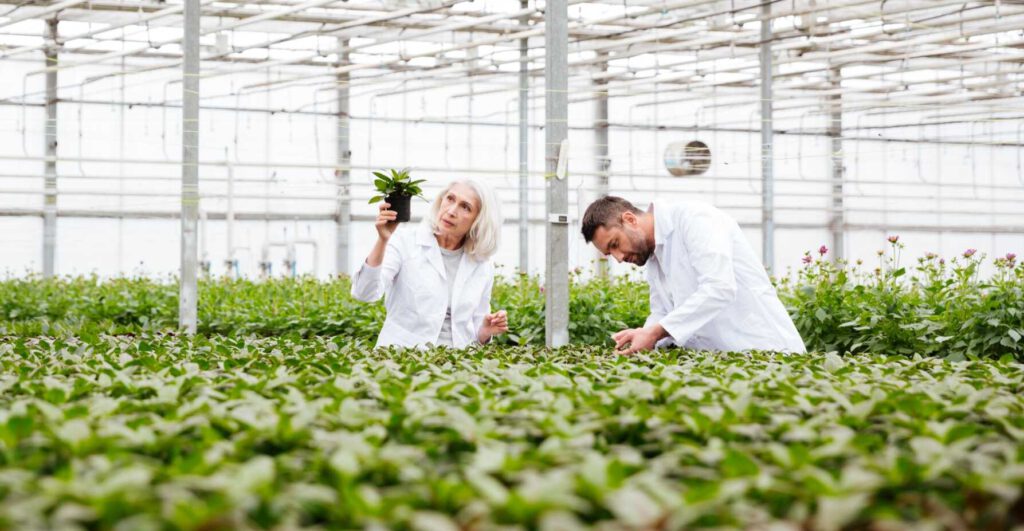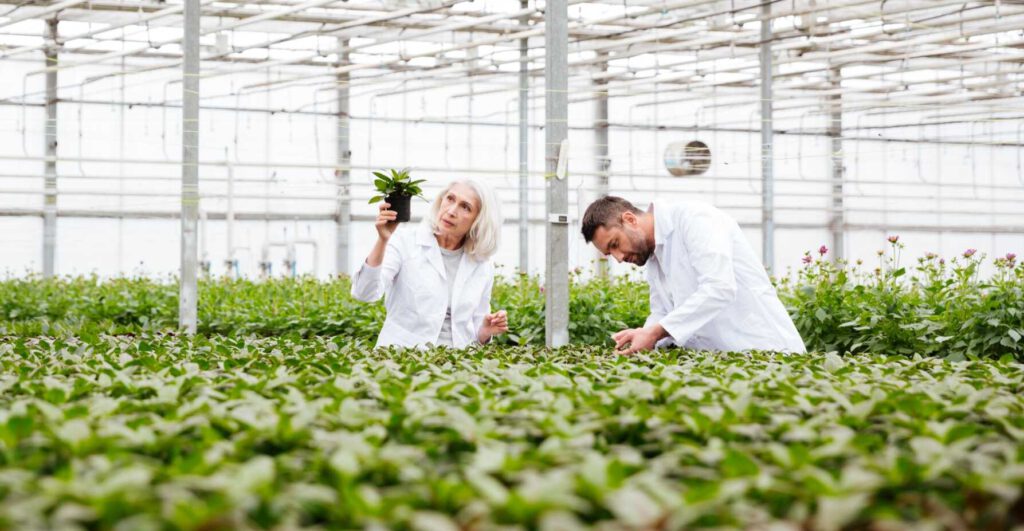 Through newer products like T.O.G™ Galileo and the LONG LIFE™ line of food for a wide range of flowers, we moved beyond bacteria elimination into more complete solutions to various cut flower challenges.
Complex issues such as preventing aging, improving water and nutrient uptake, bent neck, and more, are all addressed by our unique solutions which match and outperform leading global brands. 
Our main focus has always been and remains to make more and more flowers commercially viable, ensuring they last for at least 7 days after they leave the retail shelf
GLOBAL COOPERATION WITH THE VOLCANI CENTER
For decades we have worked with Israel's Agricultural Research Organization – Volcani Center in a joint effort to promote good agricultural practices by  training flower growers in several African countries, China, Italy, and more.
Different varieties of roses require different treatments. We advise our customers regarding the optimal stage of opening at harvest, and offer variety-specific solutions and protocols for controlled opening post-harvest.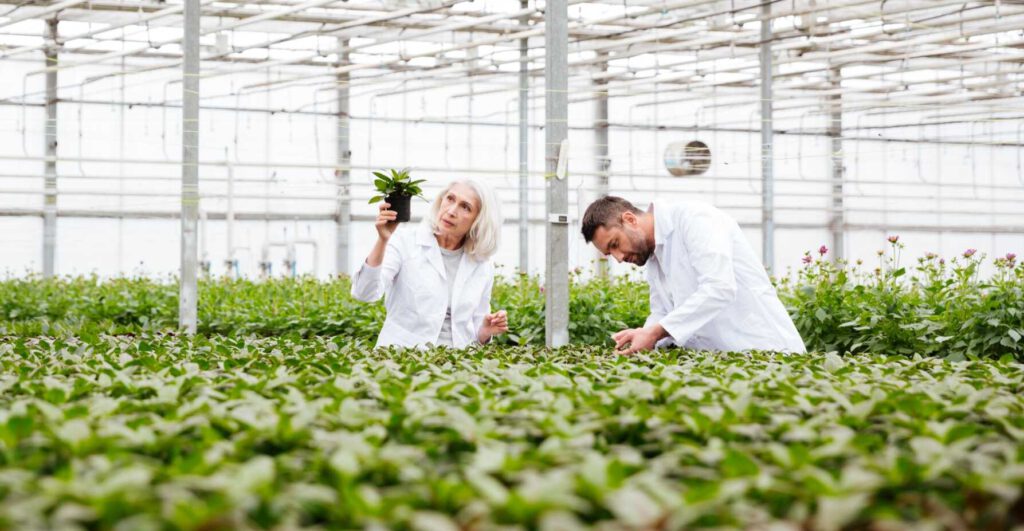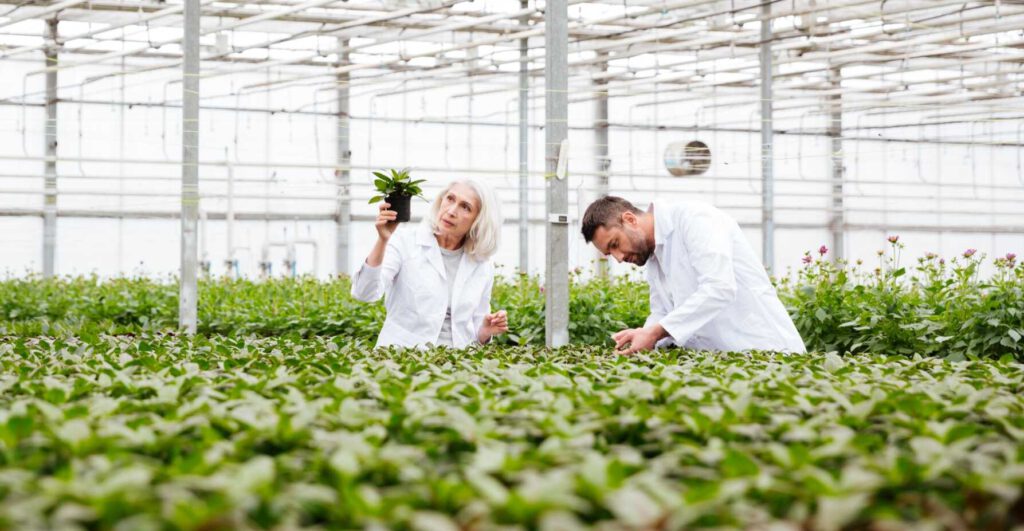 NOT ALL FLOWERS ARE CREATED EQUAL
One achievement we're especially proud of is Gypsophila, the result of cooperation with leading Israeli breeders. These delicate white flowers have grown to become a stand-alone mainstream choice. We have also done important work with Scabiosa and Hydrangea.
LONG LIFE™ is a premium niche product that also has a bulb flower version. Some types like Tulips suffer from early leaf yellowing. Often growers don't wish to deal with foliage issues, so we help educate them on this subject.
LONG LIFE™ is also effective with some Alstroemeria, Lily, Solidago, Limonium, and Chrysanthemum varieties.
In mini Gerberas LONG LIFE™ prevents bent neck and keeps the flower head in the right position. In regular Gerberas, it also takes care of bacteria.
Though Dahlias have been in the market for years, we have now cracked how to give them a shelf life of 7 days.
One of our main objectives is to ensure uniformity across a batch of flowers and synchronize development of all parts.
Together with our distributors in each country, we enjoy direct relationships of many years with the largest farms that develop and sell premium quality flowers to the most demanding markets.
We offer retailers peace of mind when buying flowers  from major growing groups everywhere.
We've been in Africa since the 1980's. The largest growers in Kenya and Ethiopia—about 40% of the market—are our customers.
In the mid 1990's, we reached Spain, Holland, and Italy as well as South America. For various internal corporate reasons, sales to South America were suspended for a number of years, and have restarted fairly recently.
We now have our own rep office in Colombia, supporting our distributors there as well as in Ecuador, Brazil, and Peru
Since 2018 we have been serving growers in China and Vietnam.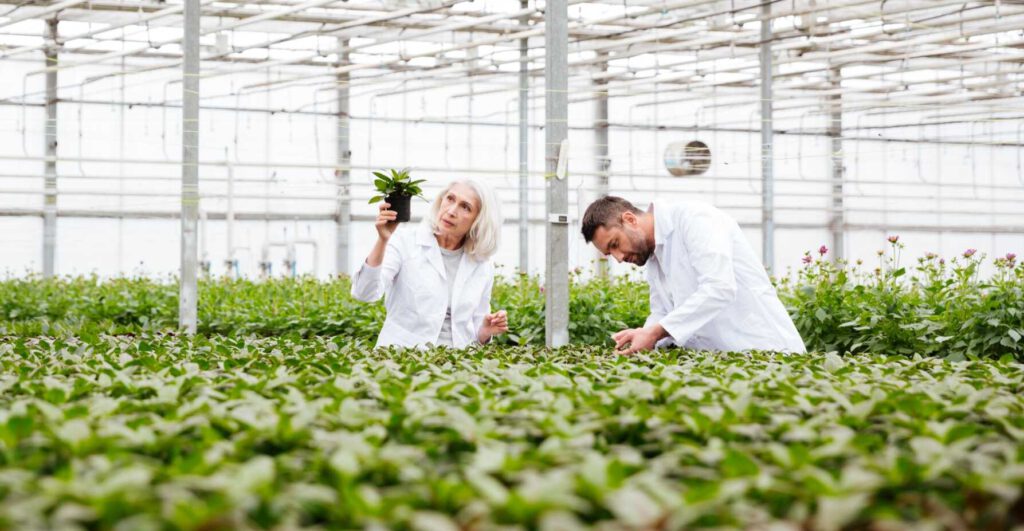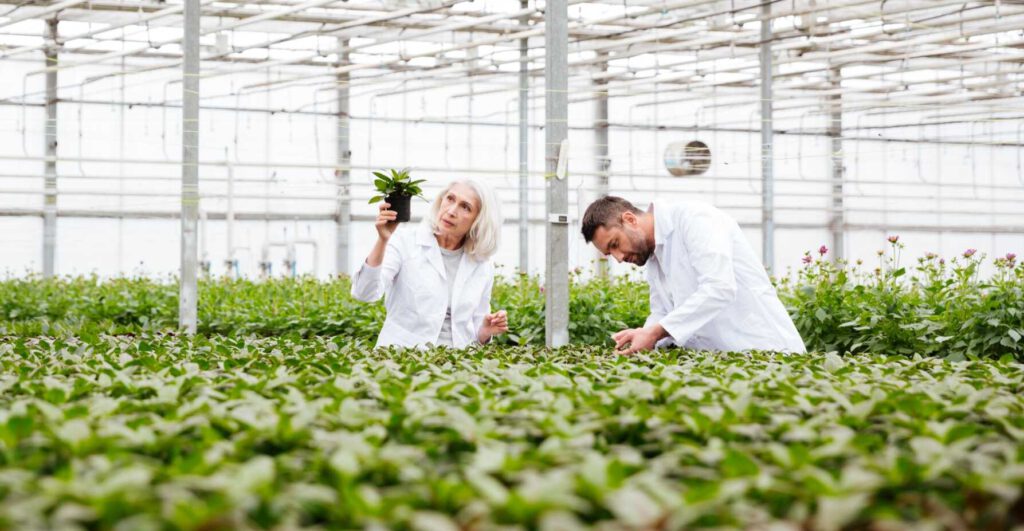 In today's world, products must stay up to date, with formulations constantly improved and adapted to diverse conditions, flower types and the latest variety trends.
ONGOING PRODUCT REGISTRATION
Our experienced registration department makes sure our products are registered and approved for each market, meeting the strictest standards and regulatory requirements.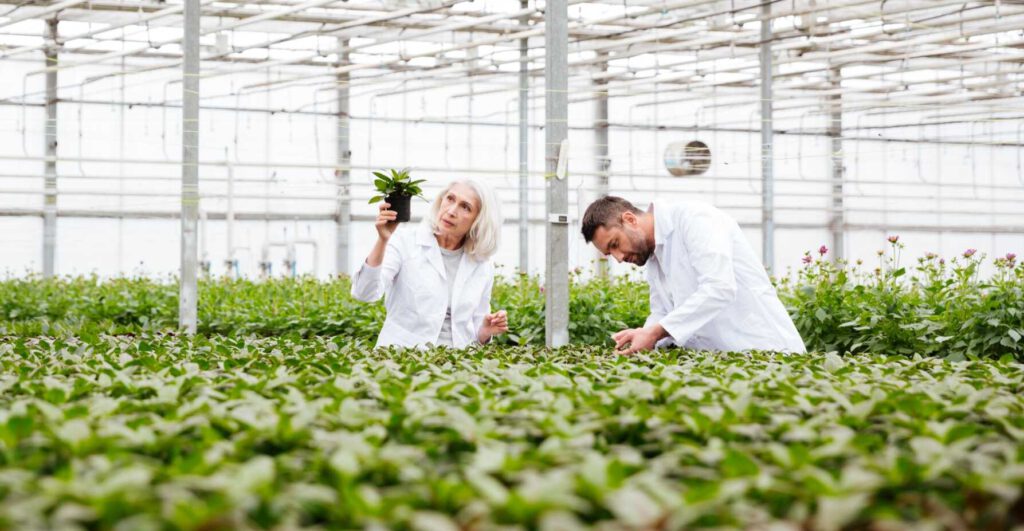 Gadot Agro is the leading provider of all-agro products and services in Israel. With the largest, most qualified team of agronomists in the country, growers trust us to help them improve crop performance through advanced products, solutions and advice.
Building on 70 years of experience, we continuously conduct trials, adapt products and solutions, and register new products and labels. We collaborate with all related Israeli research institutes and government institutions, always looking for innovation.
Our business lines include crop protection solutions, premium crop seeds, plant growth regulators, nutrition, biostimulants, and biotech products in partnership with world-class global suppliers.
We also offer professional pest management and home & garden products, while we remain on the lookout for new lines and brands to import, develop and distribute in Israel, our home market.
The requests of Israeli flower growers gave birth to our line of cut flower care products and methods.
Our solid infrastructure and operational excellence bring our clients the products they trust to help improve yields and quality of produce for orchards, vineyards, vegetables, field crops, and, of course, flowers.