Sharing the knowledge and expertise we've ACQUIRED by serving every side of the agro sector, vital to our customers' success. We'll keep you abreast of new technology and global developments to help your flowers bloom and stay beautiful along the entire chain.
GIVING customers high quality products to be used effectively, safely, and sustainably.
SEASONED agronomists & market experts WILL HELP WITH challenges you may face.
Israeli Innovative thinking and uncompromisING professionalism are what makes us different.
Caring for Your Flowers All the Way
POST HARVEST SOLUTIONS
FARMS & NURSERIES
ALL FLOWER TYPES AND VARIETIES
SANITATION, HYDRATION, CONTROL OF MICROORGANISMS
VARIED GROWING CONDITIONS



view products >
growers
We are constantly refining the art of caring for flowers at all stages. Gadot Agro has been investing in THE research and development of new products, formulations, solutions, modes of application and protocols for over 7 decades.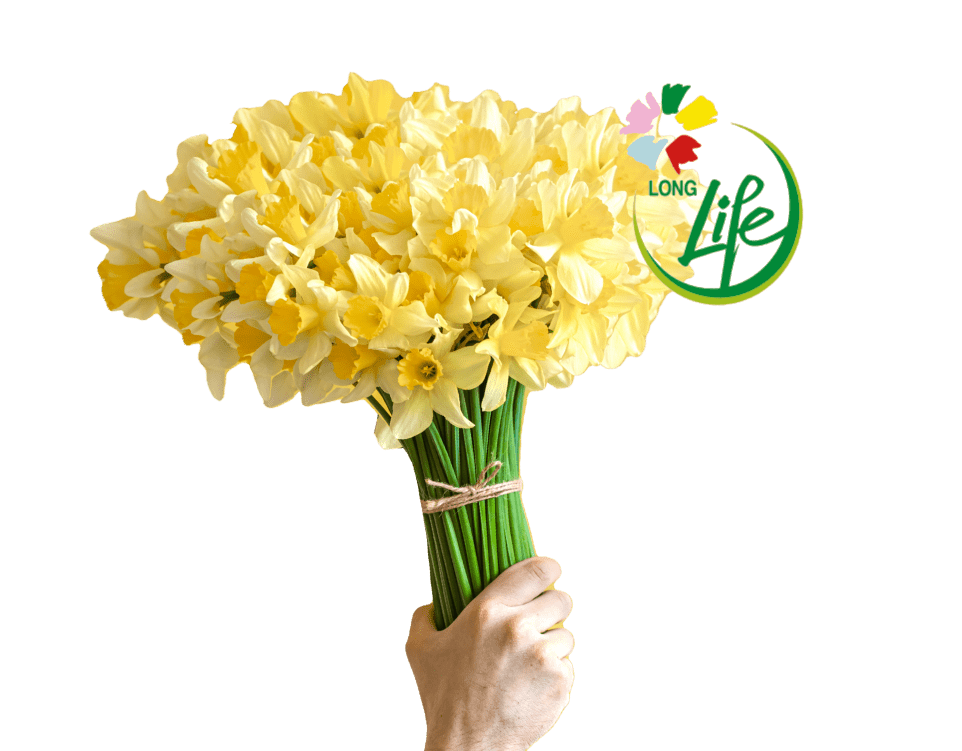 GIVE YOUr FLOWERS a boost
A "MUST HAVE" ADDITION TO ALL FLOWERS
Keeps water clear and odorless
Enhances FLOWER quality and color
Slows down aging and wilting
Serves the entire distribution chain: florists, bouquet makers, retailers, and consumers at home.
WE'RE HERE TO ENSURE YOUR FLOWERS ARE HEALTHY AND GORGEOUS FROM THE START, AND TO KEEP THEM THAT WAY UP TO THE HAPPY END OF THE CYCLE.
began over 40 years ago …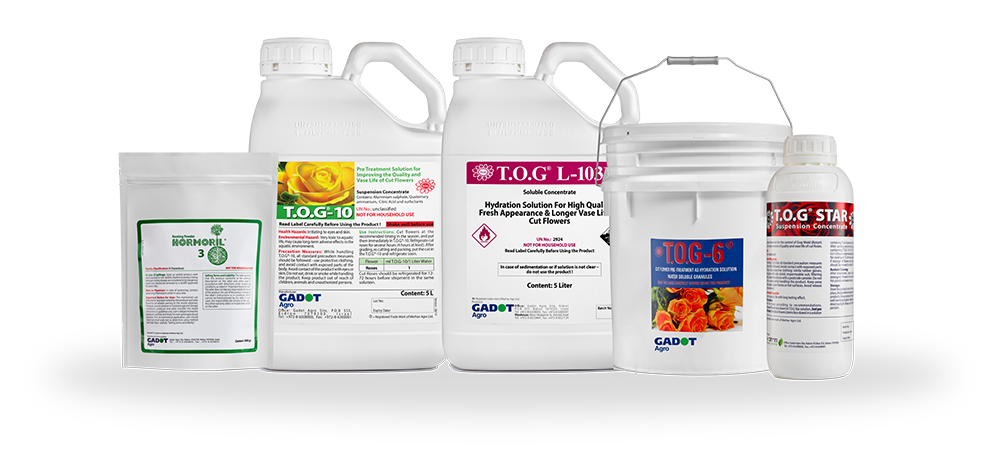 YOUR FLOWERS – OUR SOLUTIONS
OUR T.O.G. BRAND PROVIDES FLOWER CARE SOLUTIONS THROUGHOUT THE ENTIRE FLORICULTURAL CHAIN: HARVEST, SELECTION, STORAGE, BUNCHING, PACKING, SHIPPING, AND DISTRIBUTION IN THE COUNTRY OF DESTINATION.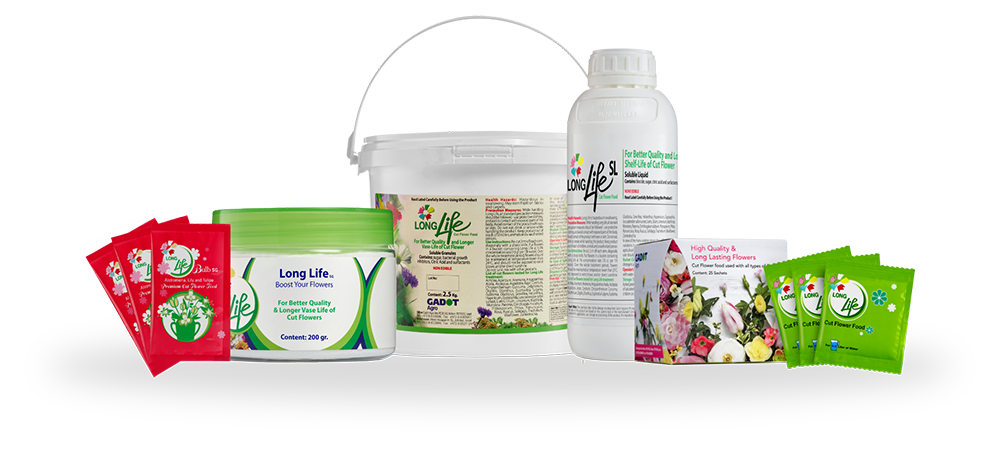 EVERY BOUQUET, BUCKET, ARRANGEMENT, OR VASE SHOULD HAVE LONG LIFE TO KEEP FLOWERS FRESH AND BEAUTIFUL ALONG THEIR PATH FROM GROWERS TO DISTRIBUTION, FLORISTS, BOUQUET MAKERS, RETAILERS, DECORATORS, AND CONSUMERS AT HOME.
PREMATURE WILTING? CHANGES IN CONDITIONS OR WATER QUALITY? VASE LIFE?
 BOTRYTIS AND OTHER DISEASES? BENT NECK? WORKING ON NEW VARIETIES?
LET OUR CONSULTANTS HELP YOU.